BFD makes stop at Animal Hospital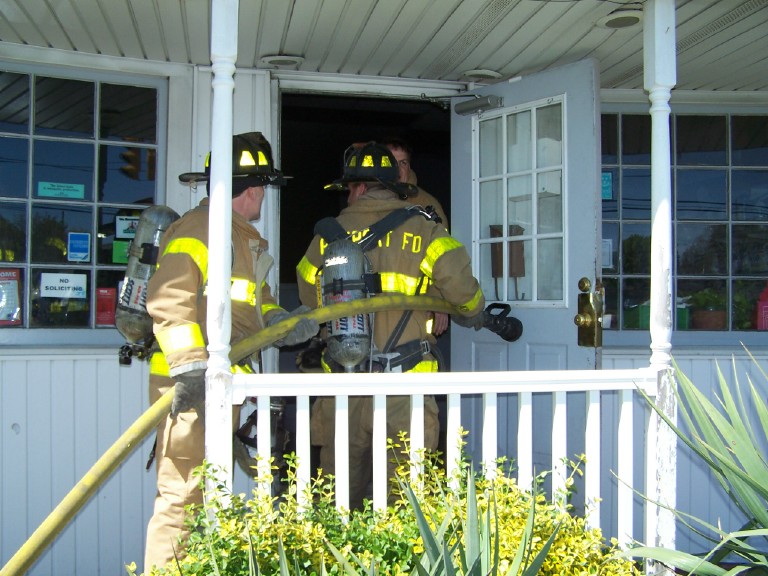 On Sunday May 8th at approximately 3:00 pm the Bayport Fire Department responded to a phone alarm for reported smoke and fire from the roof of the Bayport-Blue Point Veterinarian Clinic. Units arrived quickly and found a smoke condition. The Bayport Vamps quickly forced entry, searched for fire, ventilated, and extinguished the fire. During the operation a cat and a dog were saved. Islip Town Haz Mat and Suffolk County Arson also responded to the scene. Chief D'Amico was the chief in charge with help from Chief Baillargeon.
Ironic Twist

The interesting twist to the story is that the Suffolk County Society for Prevention of Cruelty to Animals (SCPA) was at the BFD hosting a training seminar for law enforcment on the handling of dangerous animals.

With the SCPA MASH unit at the fire house, they responded in and helped tend to the animals that were removed from the building.
Last modified onWednesday, 11 February 2015 21:05