Man Dies after driving into Patchogue Bay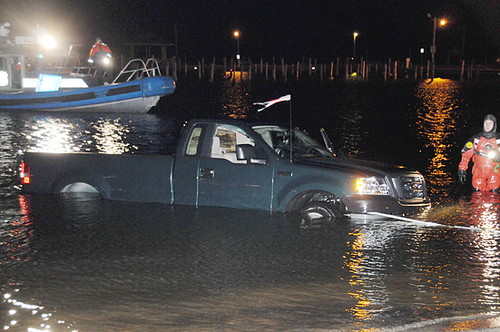 by JOSEPH MALLIA-Newsday:
An elderly man died last night after he drove his truck in Patchogue across a lawn and a park, then into Patchogue Bay, Suffolk police said.
Raymond Strom, of 37 Beverly Ave., Patchogue, was driving his 2007 Ford pickup, southbound, on Rider Avenue in Patchogue at 5:53 p.m.
He drove his vehicle off the roadway into Shorefront Park on Smith St., at a high rate of speed, and continued through a bulkhead into Patchogue Bay, police said.
Strom was pulled from the vehicle by the Suffolk County Police Marine Bureau and Patchogue Fire Department personnel. He was then transported to Brookhaven Memorial Hospital Medical Center where he was pronounced dead a short time later, police said. (This article was published on Newsday.com)
Last modified onMonday, 19 September 2011 12:34